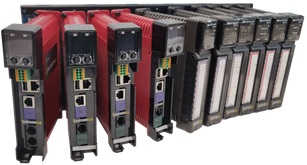 ADVANCED AUTOMATION TECHNOLOGY POWERFUL, SECURE AND RELIABLE
Kingfisher RTUs offer a powerful and reliable technology solution that simplifies automation tasks and provides a secure connection to your assets, all while reducing the risk of failure. This enables critical infrastructure industries to control and monitor data from geographically dispersed assets in real-time.
The advanced high-performance processor seamlessly interfaces with intelligent communications and I/O modules to exceed the needs of the most demanding remote monitoring and control applications.
POWERFUL, SECURE, ROBUST AND INTELLIGENT RTUS SECURE, PROVEN, TRUSTED
Our range of TBox RTUs open up new automation possibilities, simplifying systems engineering and enabling critical industries across the globe to remotely control and monitor their applications. TBox allows users to access networks with their mobile devices and PCs - anytime and anywhere. All TBox devices and connected assets are protected by a state-of-the-art cyber security suite with authentication, encryption, firewall, SSL/TLS, HTTPS, SMTPS, SFTP/FTPS and VPN.